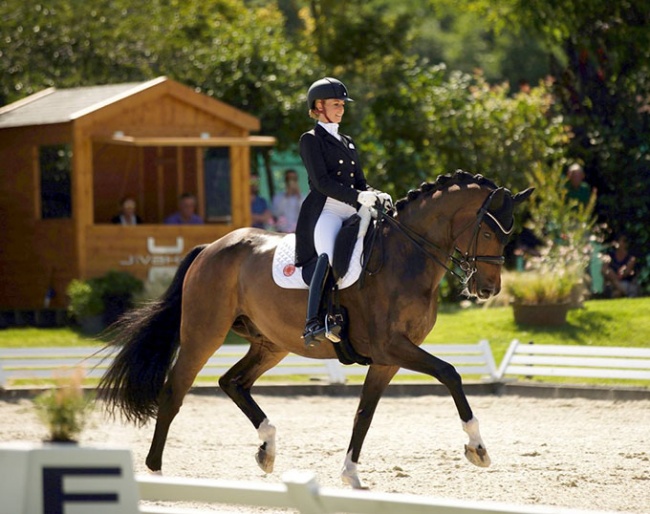 Olympic champion Jessica von Bredow-Werndl competed at the CDI Jiva Hill Stables last year
Photo © Jiva Hill Stables / Rui Pedro Godinho
While the Dressage World Championships will have just crowned their champion in Herning, Denmark, the time will have already come to go back to France to continue the season of international competitions. Head to « Jiva Hill Stables » in Crozet, a small mountain village in the Ain region (01) located about twenty kilometers from Geneva (SUI).
This exceptional place is well known in the dressage world and for good reason! Every summer, Jiva Hill Stables welcomes the world elite of the discipline in its state-of-the-art facilities for its International Dressage Competition (CDI). The site also extends over 50 hectares, in the heart of the Haut-Jura regional natural park and faces the highest peak in Europe: the Mont Blanc. Really magical!
From 25 – 28 August 2022, eyes will be focused on this green and serene setting to admire the performances of the competitors participating in 15 international classes divided into 3 levels of competition: a CDI 4*: the highest label of these 4 days, a CDI 3* and a CDI Am for amateur riders.
Great sport in perspective
Expecting around fifteen nations represented by the best riders and horses of the moment, there is no doubt that this 5th edition of the CDI at Jiva Hill Stables will promise sporting and artistic performances. The Grand Prix Freestyle will mark the highlight of the CDI 3* and CDI 4* being reserved for the 15 most competitive couples of the CDI 3* Grand Prix and the 10 best of the CDI Grand Prix. 4*.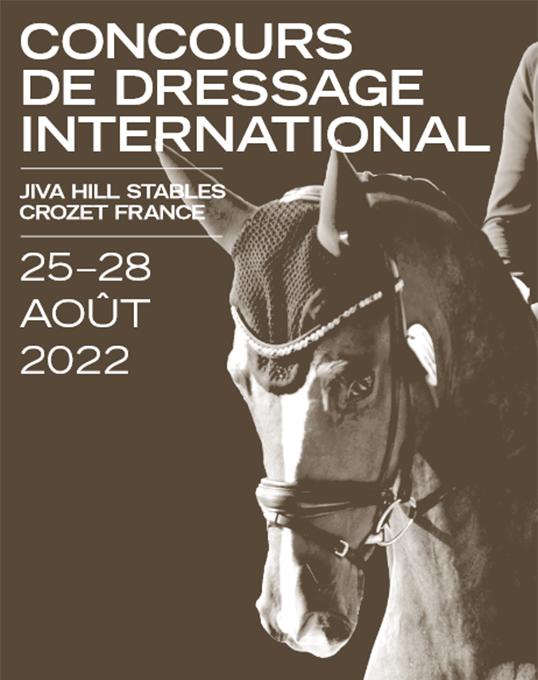 Raphaël Saleh, 5* international judge, will chair the jury of this 2022 competition, composed of ten international judges. Installed around the arena, each of these experts will evaluate the precision, the sequence of figures throughout the tests and the harmony and elegance of the couples.
A special welcome
As a major event in the international dressage calendar, the horses, riders, grooms and owners are the focus of the Organising Committee's attention. Contributing to the success of the event, the spectators are never forgotten. This year, new infrastructures await the public, as well as a brand-new exhibitors' village, surprise animations, a new tombola and, as always, the entrance of show remains free access.
So many good reasons to come to Crozet to discover the Jiva Hill Stables CDI before the end of the holidays…
Free entry, catering on site.
Information: www.jivahillstables.com
Pour retrouver l'article: https://www.eurodressage.com/2022/08/09/after-2022-world-championships-dressage-head-jiva-hill-stables-cdi-crozet